Crystal Creations inspired by the beauty of Mother Nature.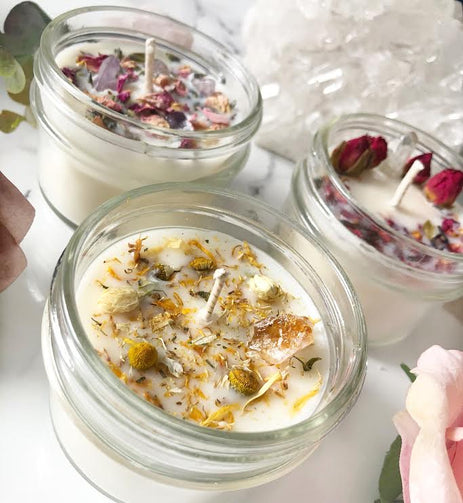 About our products
My life and shop is filled with the beauty and energy of crystals! I have a love of rocks, minerals, and aromatherapy which inspires me everyday. Each piece I create/pick out is inspired by the world around me. I am spiritual by nature and enjoy the peace that working with these beautiful crystals gives to me.
Aromatherapy products are blended and created when you place your order, so you know what you are getting is fresh and has not been sitting around.
I also only use all natural and organic ingredients. Our soy wax is made from environmentally friendly, renewable resources; whereas classic paraffin wax is made from petroleum and is non-renewable.  Not only are there "green" advantages to choosing soy wax over a different type of candle wax, but soy wax also burns slower than paraffin wax, meaning you get a candle that lasts longer. Soy wax is an excellent fragrance carrier that does not require chemical amplifiers.  The result is a well-balanced true to scent candle.
Our mission is to create mindful products that evoke a sense of peace, self-love, and positive energy. ✨